Back To Blog
Garage doors function smoothly as a whole but each part plays an important role for it to run perfectly. It is necessary to get to know the different parts to easily detect the problem when the door suddenly malfunctions. It is a great help to garage door service providers if you are able to give them details on possible reasons why your door is not opening or closing.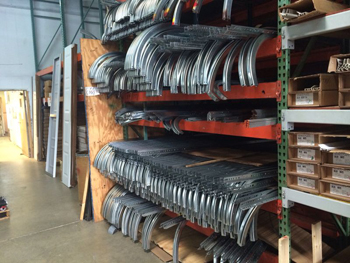 One important part of the door is the garage door spring. Its role is to help in raising and lowering the door safely even if it is very heavy. It undergoes a lot of strain every time you use the door so it is a common part that needs to be replaced when broken. Replacing it needs professional assistance because it can be dangerous if you are not experienced. Another part that is important is the hinges because they hold everything in place. Cables are attached to the bottom and help in balancing the door. Top brackets are important so that the door can stay in a fixed position when needed. Rollers and tracks ensure smooth movement of the door. If you have an automatic garage door, one important part of it is the sensor that is added as a safety feature. Sensors can detect obstruction when it is closing and will automatically stop the door from closing if something is detected.
Maintenance is necessary
It is not enough that you know the parts. It is important to know how to do proper maintenance so you can prevent a possible malfunction. Lubrication of every part is required at least once in three months so that the door runs smoothly. This will avoid rust formation on the metal parts. You can also schedule regular maintenance checkup with our contractors to save more because garage door repair and part replacement will cost you more.