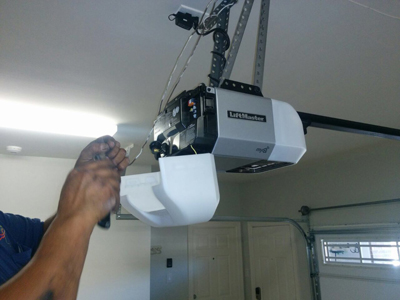 There are two factors which determine the price of garage door opener repair. The first one is the labor involved in the repair. The more complex and time-consuming repairs come with a higher price tag. When the fix is provided on an emergency basis, the price may be higher as well.
Call Our Experts for Estimation Today
The second factor which affects the price of repair is the use of spare parts. These are used when an opener component is broken or damaged beyond repair. The cost of a single replacement part or a pair of replacement parts such as safety sensors typically ranges from $5 to $100. The moving gears are among the least expensive replacement parts. The replacement circuit boards and motors are the most expensive. In general, the price of replacement parts depends on their nature and on their availability as well. All major brands such as Genie, Craftsman and LiftMaster have their own unique parts.